At JJwinks, we are constantly striving to improve our processes and ensure that we are doing our part in being a sustainable company. We understand that responsibility requires ongoing evaluation and consideration, and we are committed to taking steps forward in our efforts. We will continue to actively seek ways to improve and innovate so that we can continue to make a positive impact on the environment and our community. We believe that by continuously pushing ourselves to do better, we can help pave the way for a more sustainable future.
We're aware of the significant carbon footprint that the fashion and retail industry has on our planet. That's why we're committed to producing our products in a way that minimizes our impact on the environment. For instance, we manufacture our products in Los Angeles, CA, source sustainable fabrics that are knit in Los Angeles, and ship them in eco-friendly packaging. We know that even with these efforts, it is hard to be 100% emission-free.
Despite our best efforts, however, there are still carbon emissions associated with the business such as the shipping and transportation of our products to your home. To address this issue, we've partnered with a number of offsetting projects to help neutralize our carbon emissions. Our current partnerships include Crow Lake Wind and Hudson Farm Improved Forest. Through these partnerships, we're able to offset the carbon emissions associated with the various stages of our product lifecycle, from manufacturing and shipping to laundering use phases.
We're committed to reducing our carbon footprint and protecting our planet for future generations. These carbon-neutral offsetting efforts are just one way we're doing our part.
Click here to view more details about our efforts!
MODAL
All of our materials are plant-based and our core material is a premium grade 95% Modal 5% Spandex jersey knit in Los Angeles. The rayon cellulose fibers used to make the Modal material are derived from Beechwood Trees. These trees are sourced sustainably from various farms and forest regions around the world, including USA, Europe, Brazil, Chile, and South Africa. This responsible approach to sourcing ensures that the only amount of wood that can be replenished is used, minimizing our environmental impact. The eco-conscious manufacturing process utilizes bioenergy generation, which conserves water and energy. As a result, the creation of a soft, yet durable material that can withstand repeated wash and dry cycles, making it an ideal choice for slow fashion.
Our modal jersey and ribbed materials are dyed with OEKO-TEX® certified non-toxic dyes. Additionally, these materials adhere to the bluesign® CRITERIA, the sustainable textile production's most strict and advanced worldwide requirements and regulations.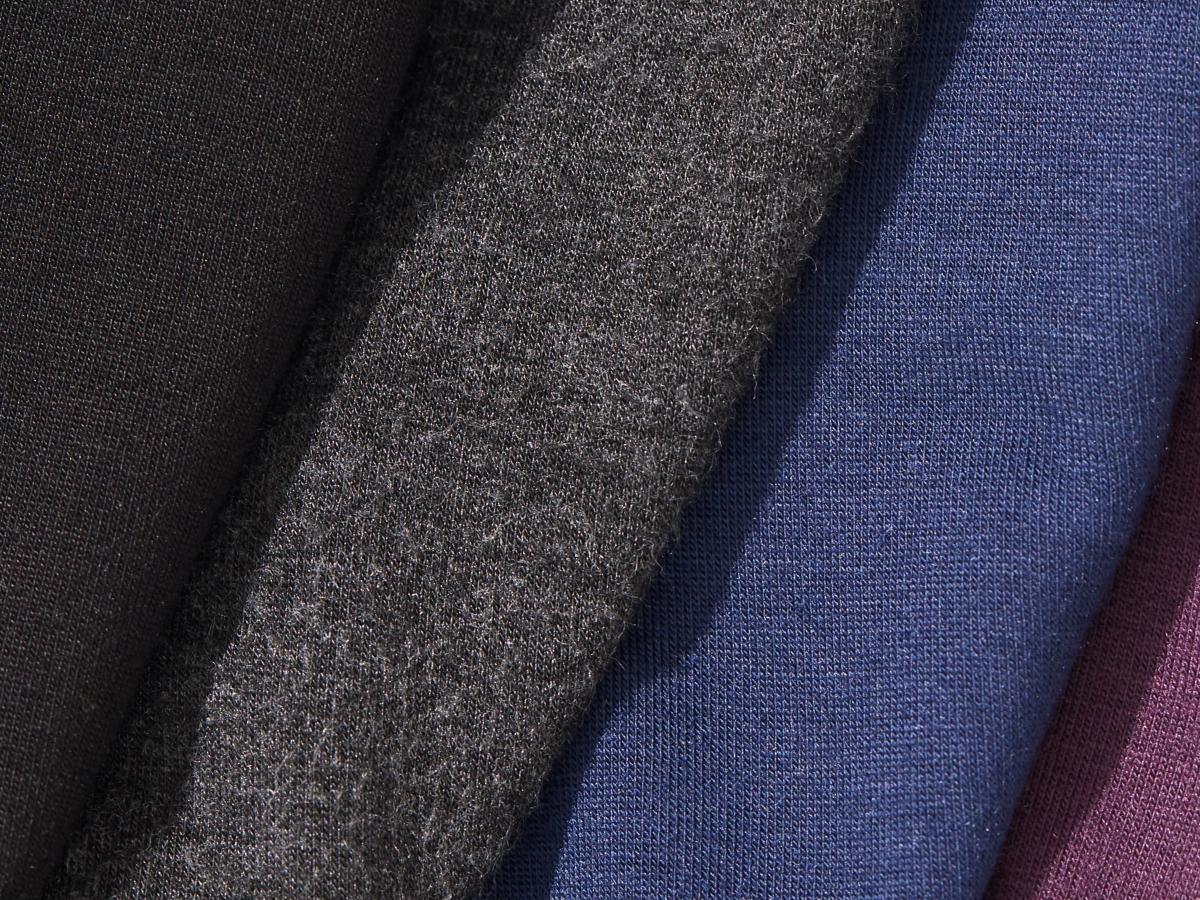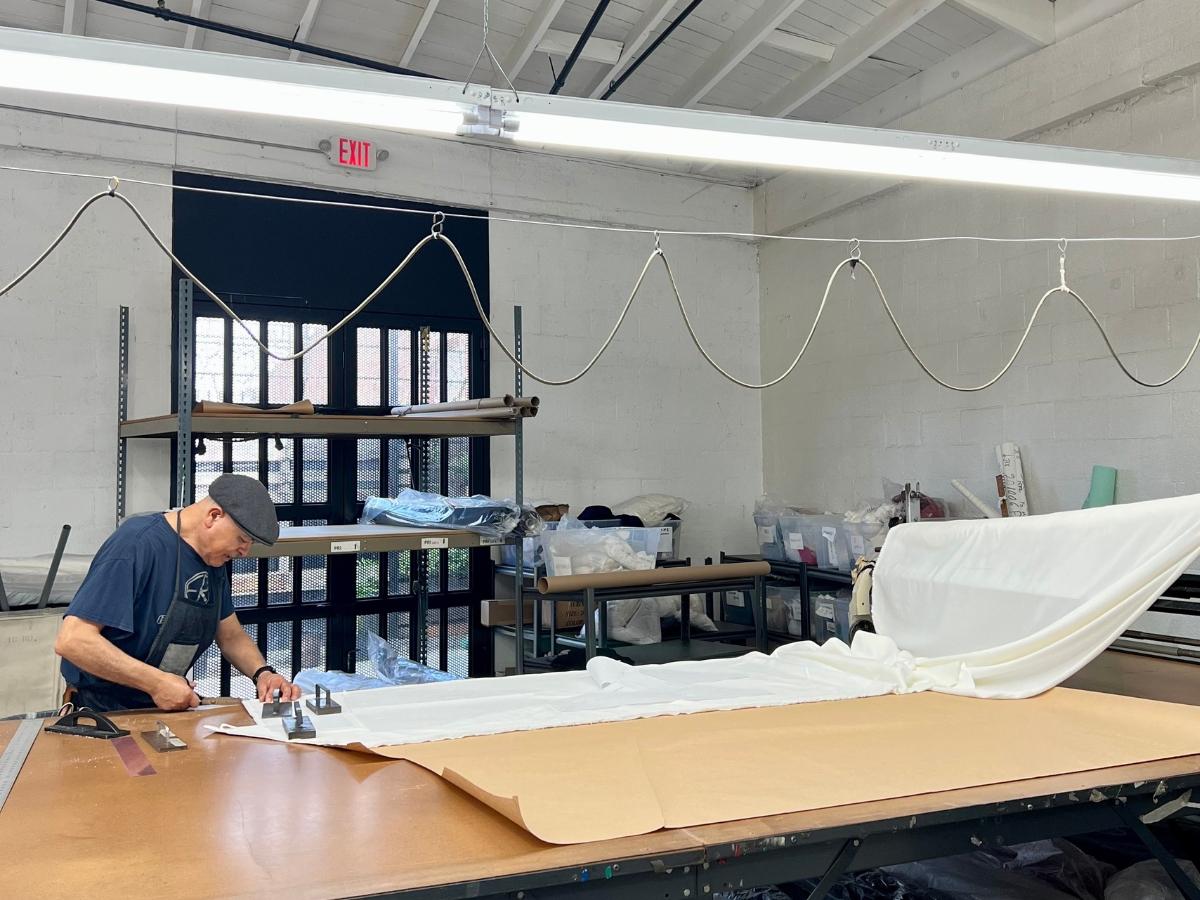 REMNANT
Remnant fabric refers to leftover pieces of fabric from previous manufacturing processes or projects. Instead of discarding these leftover fabrics, we repurpose and use them to create new products such as wraps, scarves, and headbands. This not only helps to reduce waste and minimize our environmental impact, but also offers a unique and sustainable product for our customers.
At the heart of our brand is a deep commitment to ethical and sustainable practices, and this extends to our manufacturing processes. We take great pride in having our operations all in downtown Los Angeles, CA, where we maintain a close and personal relationship with our manufacturing teams. We make weekly visits to ensure that design and production run smoothly and to maintain a collaborative relationship. What sets us apart is our commitment to keeping the entire production process within a 10-mile radius. This allows us to reduce our carbon footprint and support the local economy.
Our manufacturers are carefully selected and operate in accordance with California State Law on fair wages, vacation time, breaks, and 401k options. Our sewers are paid by the hour and not per piece sewn. As a result, our sewers take their time and ensure top quality. We prioritize the health and safety of our partners by ensuring clean and safe working conditions and anti-discrimination policies. By doing so, we strive to create a positive impact both locally and globally.
POLY MAILERS
When you receive an order from JJwinks, you will notice that the packing is almost lackluster in appearance. No aesthetically pleasing box and tissue paper you will soon toss in the trash. This is not an oversight, but rather a conscious decision we have made as part of our commitment to sustainability.
We've partnered with Eco-enclose packaging to provide one of the most ecofriendly poly mailers available today. These mailers are made in the USA from 100% recycled content, with 50% of that coming from post-consumer waste that has been diverted from landfills. The mailer's reusability helps to minimize its environmental impact. By using this packaging, we are taking a small but important step towards doing our part in sustainability for our planet and future generations.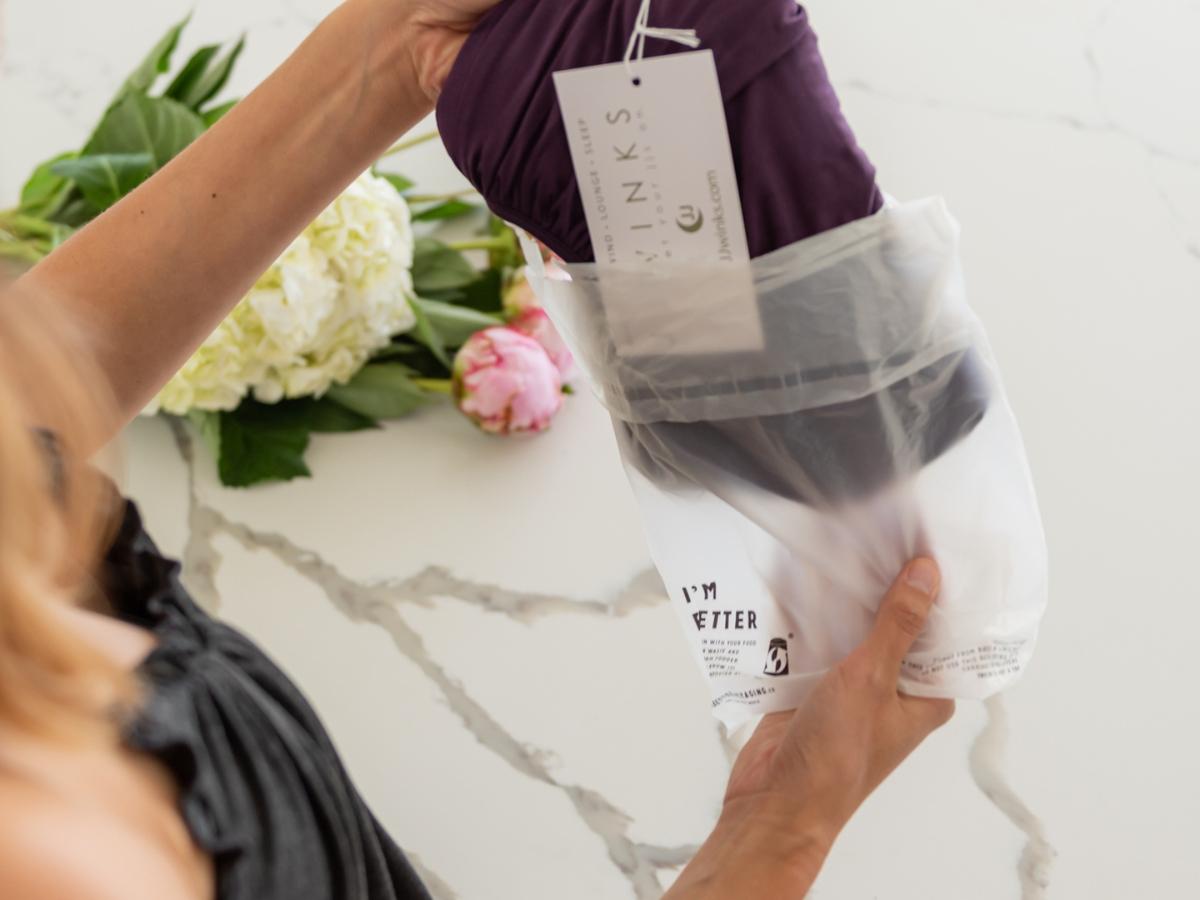 POLY BAGS
JJwinks products are thoughtfully packaged in transparent POLLAST!C Poly bags made out of ocean bound plastic. Our planet is facing a plastic pollution crisis, with an estimated 5-13 million tonnes of plastic enters our oceans every year. This alarming number is projected to triple by 2040. Shockingly, over 70% of this plastic waste comes from land, and over 80% of it originates from Asia. That's why our packaging partner Better Packing Co. is taking a proactive approach by creating packaging from 100% ocean bound plastic pollution from Southeast Asia coastal communities.
This packaging has a super low carbon footprint, 75% less than that of traditional plastic poly bags and 30% less than 100% recycled paper. In fact, an Independent Life Cycle Analysis has shown that POLLAST!C poly bags are the lowest carbon form of packaging currently commercially available. Production facilities are Business Social Compliance Initiative (BSCI) certified, ensuring workplace standards and protections. We are proud to be part of a global effort to reduce plastic waste and protect our planet.
These poly bags are recyclable with soft plastics. Soft plastics aren't always recyclable using traditional curbside at-home recycling programs. Please refer to your local sanitation program and look for options to recycle Plastic #4. We encourage you to reuse and recycle our poly bags.
Click here to find a recycling location near you.